December 10 - 14, 2019
3:00 pm
Church Hall
This event has already occurred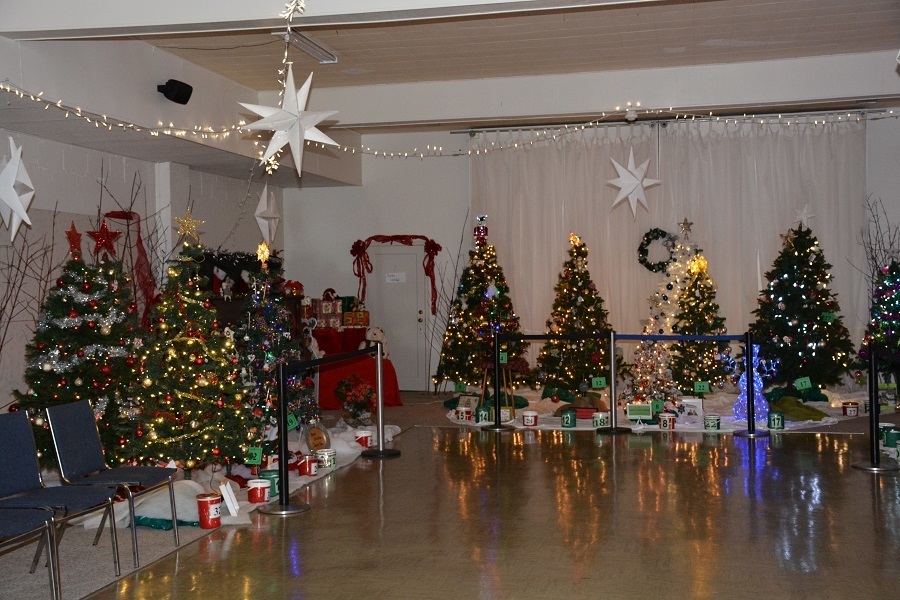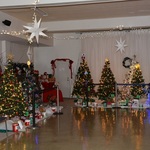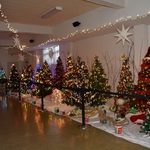 7th A nnual Festival of Trees and Dramatic Reading of Dylan Thomas's "A Child's Christmas in Wales"
"AN EVENT FOR THE WHOLE FAMILY"
In support of the Mission Christmas Bureau, All Saints Anglican Church will host the 7th Annual Festival of Trees and a Dramatic Reading of Dylan Thomas's "A Child's Christmas in Wales", Tuesday December 10th to Saturday December 14th, 2019; Tuesday to Friday from 3:00 pm to 8:00 pm, and Saturday, 2:00 pm to 4:00 pm and the Dramatic Reading in the evening at 7:00 pm.
Decorated Christmas trees will be displayed and voted on by all visitors to the Festival of Trees.
Admission to the Festival of Trees and the Dramatic Reading will be by cash donation.
There will be different types of musical entertainment provided while folks are enjoying the beautiful trees; children's activities in the afternoons; and seasonal refreshments for all.
On special days and times, have your photo taken with Santa in Santa's Grotto among the beautiful trees.
Recognition, and People's Choice Awards and the total funds raised for the Mission Christmas Bureau will be announced on the Saturday evening during the intermission of Dylan Thomas's "A Child's Christmas in Wales" Dramatic Reading, which takes place at 7:00 pm on Saturday, December 14th.
After the event, all decorated trees, donated non-perishable food items and gifts, will be donated to the Christmas Bureau to be distributed to families, and seniors in need, in Mission.
Registration Forms to enter a decorated Christmas tree may be obtained from All Saints Church Office, 33077 2nd Avenue, Tuesday to Friday, 10:00 am to 12:00 noon, or from Joy Cox (604-556-6069) or Margaret Peake (604-556-6976), or email at [email protected]
(Early Bird Registration: $20.00 ~ After November 15, 2019: $25.00)
CHILDRENS' PROGRAMS December 10-14, 2019 ~ Tuesday-Friday 3:00 to 5:00 pm ~ Saturday 2:00 to 4:00 pm Join us for Christmas crafts; help decorate a tree; enjoy the music, a story, and a snack. You may also enjoy a visit to Santa's Grotto
It is a fun, worthwhile event! You can become involved: volunteer, enter a decorated tree, help provide refreshments, or just come out and enjoy the entertainment and the decorated trees.